Our Mission
Friends of Imiliwaha help to improve the quality of life in Imiliwaha, Tanzania
through education and healthcare.
Imiliwaha
Benedictine African Sisters of St. Agnes
Where in Tanzania?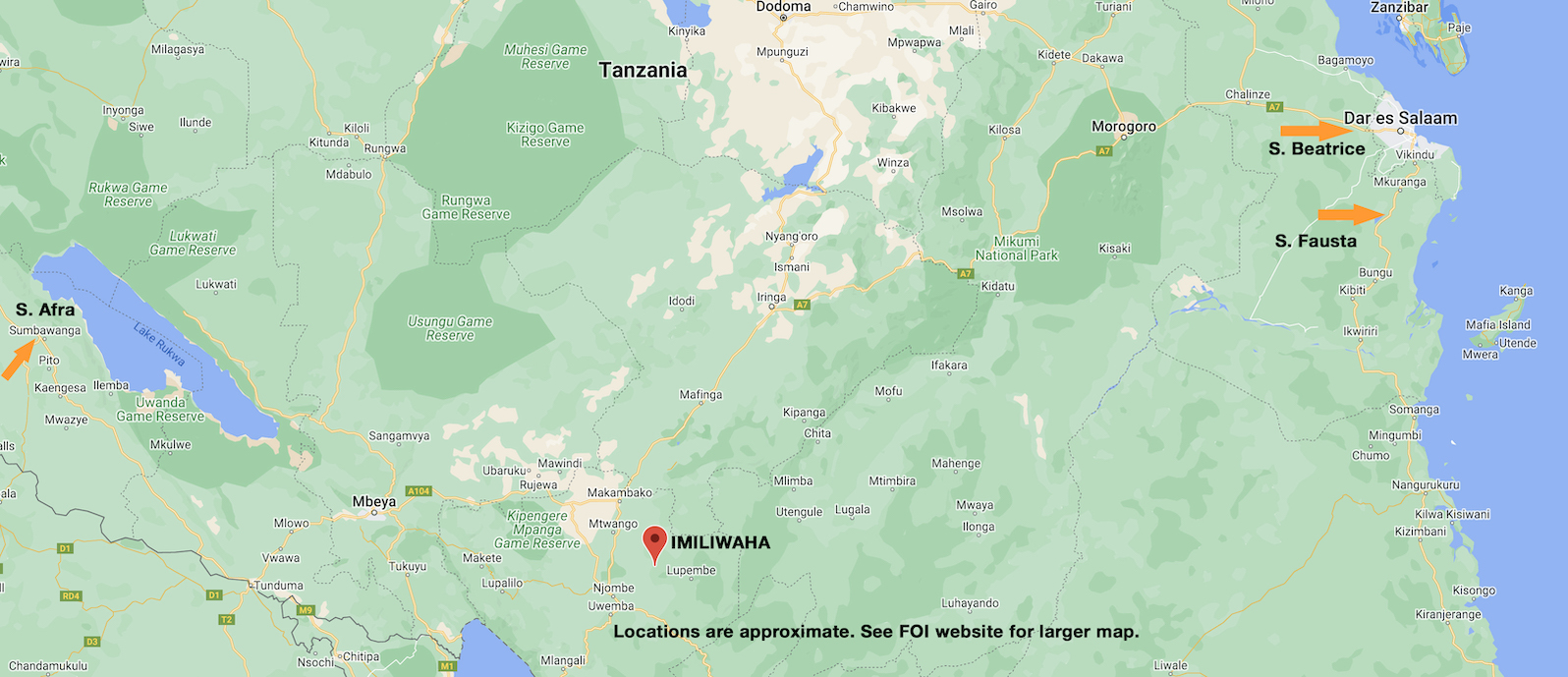 Sister-Doctor Beatrice Kayombo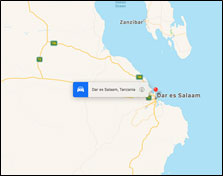 Muhimbili National Hospital
Dar Es Salaam, TZ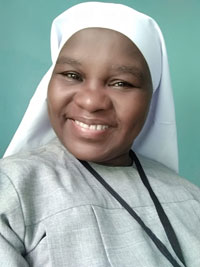 Since graduating from Benedictine University with a masters in public health, Sister Beatrice has pursued medical training, graduating from Poznan University Medical School in Poland in 2014 then to Dar Es Salaam where she successfully completed her oncology residency in Dec. 2020. She now works at the Mumbahili National Hospital in Dar Es Salaam.
Her medical expertise is of great use for her Sisters and the villagers in Imiliwaha. She collaborates on the new surgical center in Imiliwaha.
Sister Fausta Mtweve, Principal

St. Gertrude Pre and Primary School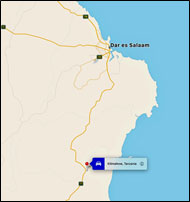 Kilimahewa, TZ, a small village south
of Dar Es Salaam.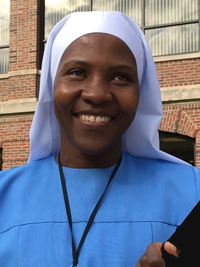 Sister Fausta arrived at this school in 2019, with phase 1 of the buildings complete, including classrooms and dorms, and proceeded to prepare for its opening.
For the first year, the school got started with the little children, kindergarten - first grade. Since then, they have expanded to include up to grade 4.
The covid-19 pandemic interrupted the momentum, disrupting income for many families, forcing them to pull their children from school. The loss of income also affected things like meals served to the students.

Despite the short time of operation, the 4th graders took the national achievement exams and scored exceptionally high!
FOI enthusiastically supports St. Gertrude Pre-Primary School in Kilimahewa. We need your help to continue!
Sister Afra Mgwama, Principal

St. Gertrude Pre and Primary School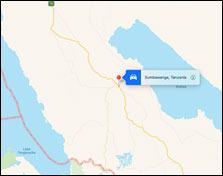 Sumbawanga, a mid-sized city on
the western edge of Tanzania,
near Lake Tanganyika.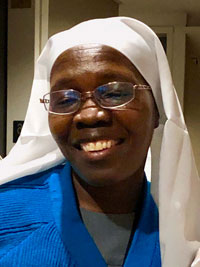 Sister Afra arrived in Sumbawanga in 2012, charged with converting a few abandoned buildings from the TZ government into a school that the Sisters would operate.
Friends of Imiliwaha supports this thriving pre-primary school now serving over 330 elementary school students. The stellar quality of education is shown by high test scores. FOI board members have enjoyed several visits to this vibrant campus.
The most recent addition to this vibrant campus is the new girls' dorm, now housing 64 students (including orphans) and their matrons. The government insisted the dorm be located adjacent to the school for safety reasons.
FOI proudly supports St. Gertrude Pre-Primary School in Sumbawanga. We need your help to continue!
Imiliwaha,
African Benedictine
Sisters of St. Agnes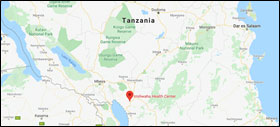 Imiliwaha, a small village near Njombe, TZ

The Sisters' Motherhouse is located in this rural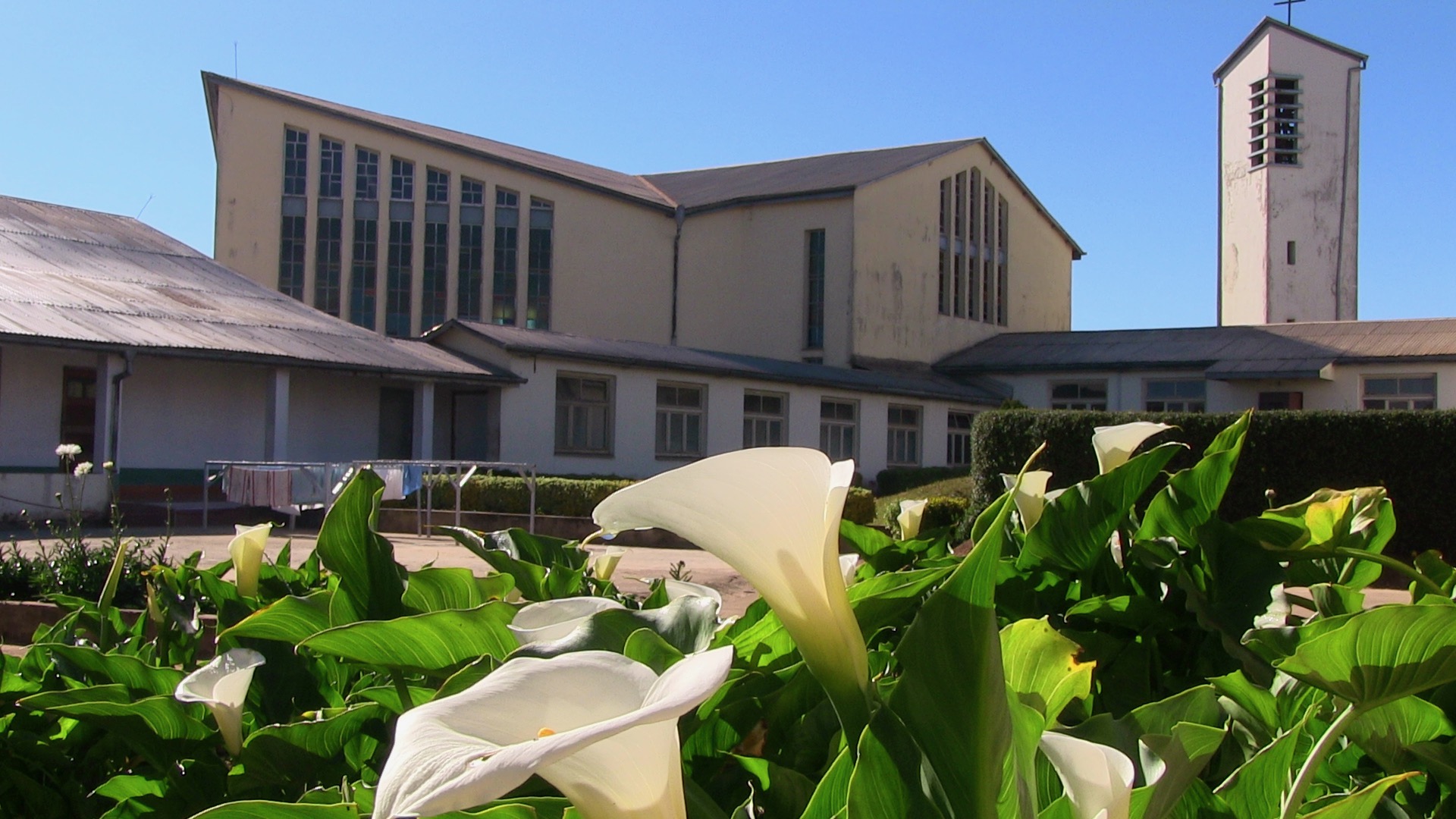 village called Imiliwaha near Njombe. Within their campus, the Sisters have many trades, producing much of what they need to be self-sufficient, and generating income to support their community.
Also on this campus: primary and secondary school, vocational school, orphanage, and clinic.
The surgical center construction was completed and opened for patients in September 2021. FOI contributed solar panels for the surgical center and is building 2 houses for the doctors working at the center.

DONATE TO SUPPORT IMILIWAHA'S GENERAL NEEDS