FOI Health Care Focus
FOI continues to support the education of Sister-Doctor Beatrice and the development of health care services in Imiliwaha, primarily the construction and equipping of the Sisters' new surgical center.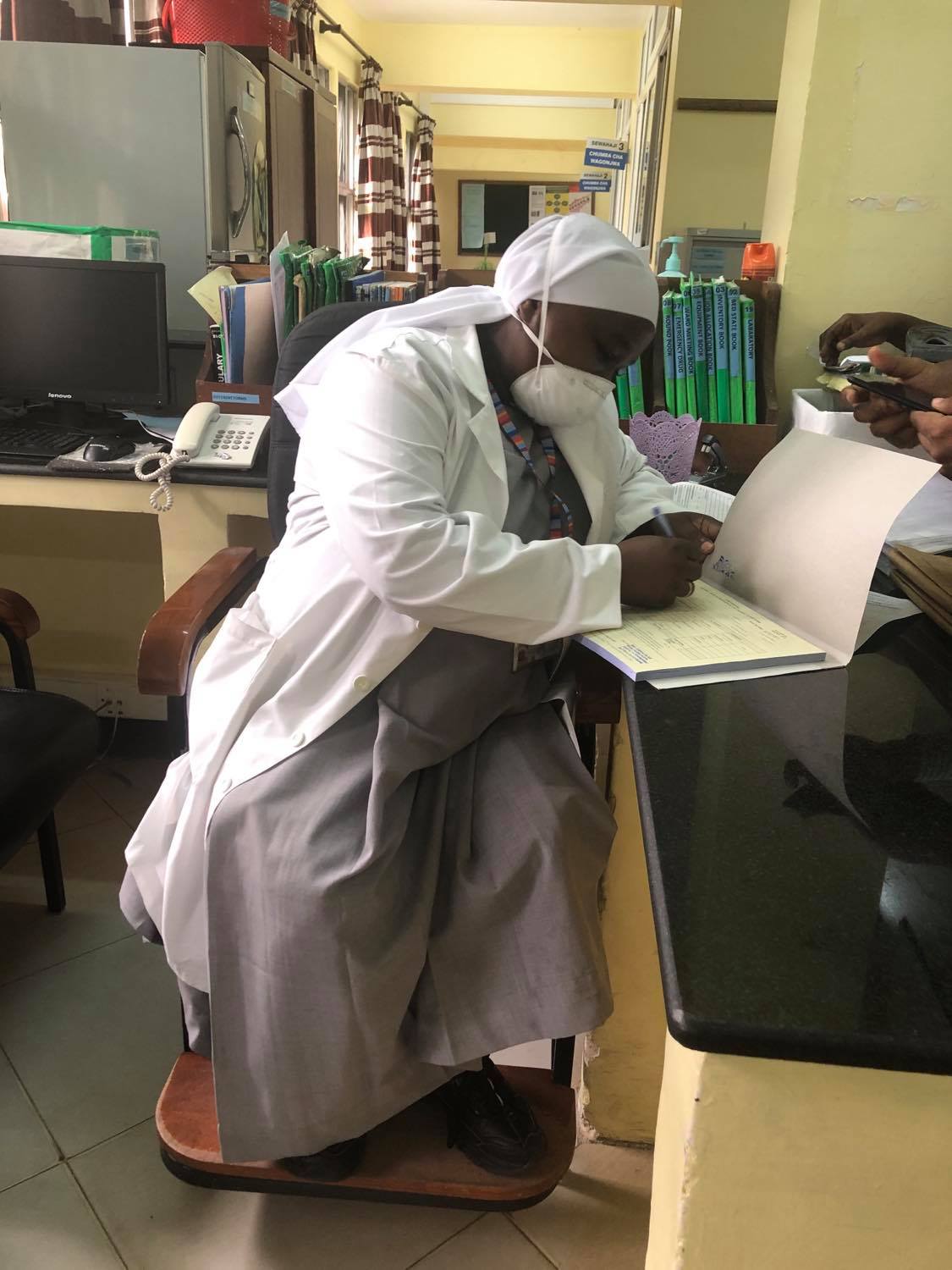 Sister-Doctor Beatrice at work
Sister-Doctor Beatrice Kayombo works at a major hospital in Dar Es Salaam, Tanzania, seeing patients in the cancer treatment center. She also attends classes designed to prepare her for various aspects of oncology. Her residency is scheduled to be finished in December 2020.
FOI continues to provide a small stipend and cover basic living expenses for Beatrice. Our support has been there from Day 1, and goes far beyond financial.
SUPPORT
Health Care in Imiliwaha
The Sisters have long provided basic health care to the 16 villages surrounding their campus. The government ordered them to add a surgical center or close their clinic, an unacceptable option. FOI accepted the challenge and continues to seek donations to finish this major life-saving project.
Imiliwaha Clinic Beds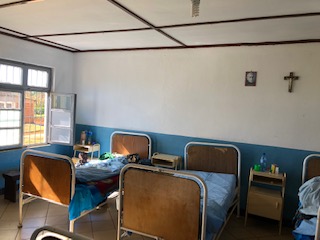 New Health Center
Basic Accommodations